System downtime is a dreaded scenario for any business. It's the unplanned, unfavorable circumstance where systems or servers become unavailable, halting operations, and potentially causing significant financial and reputation damage. In an increasingly digital world, preventing such outages becomes paramount. In this article, we delve into a series of proactive measures that can be taken to ensure that your digital presence remains resilient and always operational. From monitoring uptime and staying up to date on crucial components to embracing robust backup strategies and choosing a reliable hosting provider, we'll explore the key pillars of fortifying your online ecosystem against disruptions.
Monitor Your Website's Uptime
Uptime, in the simplest terms, refers to the period during which a system, server, or website is operational and accessible to users. It's a critical aspect of maintaining an online presence, as any downtime can lead to a poor user experience, loss of customers, and a potential drop in search engine rankings.
Monitoring your site's uptime is akin to keeping a constant eye on its health and responsiveness. It helps ensure that your site is accessible to visitors around the clock, thereby preserving your online reputation and customer trust.
There are numerous free tools available for keeping track of your website's uptime. Services such as Uptrends, Uptime Robot, and StatusCake offer free plans that allow you to monitor your website's uptime and receive alerts in case of any downtime. If you're looking for a more robust option, Pingdom and Site24x7 offer paid plans with additional features such as reporting and analytics. By utilizing these tools, you can stay a step ahead and resolve any issues before they affect your users significantly.
Stay Up to Date on Domain Registration & SSL (Secure Sockets Layer)
Keeping your domain registration up to date is paramount to maintaining your online presence. Neglecting to renew your domain registration in a timely manner may result in your site becoming inaccessible, effectively disappearing from the web. Moreover, it opens the door for cybercriminals or competitors to acquire your domain, leading to brand theft and potential misuse. For instance, in 2003, Microsoft inadvertently let their domain "hotmail.co.uk" lapse, allowing a third party to briefly acquire it for redirection. While Microsoft eventually regained control with legal assistance, this incident starkly demonstrates the need to maintain vigilant control over your domain assets.
Similarly, maintaining an updated SSL (Secure Sockets Layer) certificate is equally crucial. An SSL certificate encrypts the data transferred between your website and your users, ensuring that personal information, financial details, and other sensitive data are kept secure. An expired SSL certificate not only makes your website vulnerable to cyberattacks but also leads to warnings being shown to your users about your site's security, which can significantly undermine user trust and confidence in your website. In essence, staying up to date on domain registration and SSL is an integral part of preventing system downtime and safeguarding your online reputation.
Fortunately, many domain registrars and SSL providers offer automated renewal options and notifications. By enabling auto-renewal for your domain and SSL certificates, you can mitigate the risk of forgetting to renew these crucial components.
As your hosting provider, DiscoverTec prioritizes uninterrupted online operations. We offer comprehensive monitoring services covering domain registration and SSL certificates:
Seamless transition if you have existing setups.
Expert guidance on setting up or renewing, including auto-renewal.
Have a Backup of Your Website Data
No matter how robust your system is, unforeseen events such as server crashes, data corruption, or security breaches can still occur. A comprehensive backup strategy ensures that you have a snapshot of your website's content, databases, configurations, and other critical components. In the event of a mishap, you can swiftly restore your site to a functional state, minimizing downtime and reducing the risk of data loss. Regular backups provide peace of mind, offering a safety net that allows you to bounce back from any disruptions efficiently.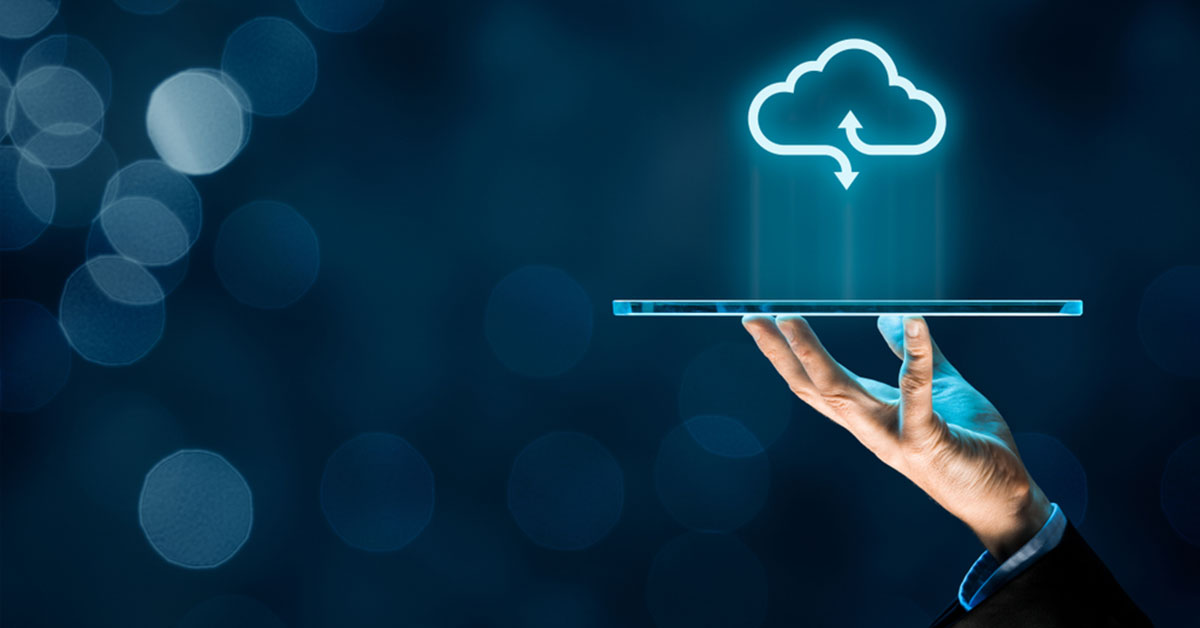 Fortunately, a variety of backup solutions are available to suit your unique needs:
Automated Backup Plugins: Solutions like UpdraftPlus and BackupBuddy offer scheduled backups and easy restoration processes, particularly effective for platforms like WordPress.
Cloud Storage Services: Dropbox, Google Drive, and Amazon S3 provide secure offsite storage, ensuring data redundancy and accessibility.
Integrated Hosting Backup Services: Many hosting providers, including DiscoverTec, offer built-in backup services that capture and store your website data seamlessly.
DiscoverTec's Managed Services: Tailor your backup strategy with DiscoverTec's comprehensive options, including:

Public Cloud Managed Services: Leverage major platforms like AWS, Azure, Google Cloud, and IBM Cloud for seamless migration and management of services like Azure, Office 365, mobile device management, backup, and disaster recovery.
Private Cloud Managed Services: Set up a secure, dedicated private cloud within our datacenter, providing the same high level of security and protection, tailored to your preferences.
No matter what hosting service you use, it's imperative to regularly back up your website data. Doing so can save you from significant stress, loss of revenue, and damage to your reputation in the event of a system failure or cyberattack.
Choose a Reliable Hosting Provider
A reliable hosting provider serves as the backbone of your online presence, offering the infrastructure and support necessary to ensure your website's availability and performance. Look for providers that offer robust uptime guarantees, efficient customer support, and a range of scalable solutions that can accommodate your website's growth. A comprehensive hosting provider understands the complexities of maintaining a consistent online presence and prioritizes the seamless functioning of your digital assets.
DiscoverTec's IT Solutions
At DiscoverTec, we specialize in IT solutions that empower your online endeavors.
Managed Services: From hosting to email infrastructure and cloud-based services, we provide a holistic range of IT management solutions.
Connectivity Services: Ensuring reliable connectivity to keep your operations running smoothly.
Hardware as a Service: Access the latest hardware without the hassle of ownership.
Hosting Services: Reliable hosting solutions that support your website's performance and availability.
Managed Cloud Services: Embrace the power of the cloud with our managed services tailored to your needs.
Onsite IT Support: Swift and effective on-location assistance when you need it most.
IT Consulting: Tap into our expertise to optimize your IT strategies and solutions.
Rapid Response Time: Count on a response from our team within 24 hours, but often even quicker.
24/7 Support: Around-the-clock on-call service for when you need after-hours assistance.
Ready to fortify your online presence and prevent system downtime? Contact DiscoverTec today for tailored hosting solutions that ensure reliability and uninterrupted performance.